Opening its doors in Spring 2018, the 8,000 case boutique winery mainly specializes in traditional method sparkling wine, while also producing still wines on its 40-acre property (chardonnay, ehrenfelser, riesling, rosé, gewürztraminer, pinot blanc, pinot noir and meritage).
Distinctly Fitzpatrick
Positioned in an unique area by Okanagan Lake and east of Mt. Eneas, the vineyard is set up perfectly for the production of sparkling wine, crisp whites and elegant reds.
There is no other winery in the Okanagan with these specific set of conditions:
Mt. Eneas: provides direct light and shade at opportune times
Four separate soil types: influences the flavour in the finished wines
Steady wind: keeps vines dry and healthy
The Lake: moderates vineyard temperatures
Vine age: their oldest vines are now entering their third decade, producing quality and mature fruit.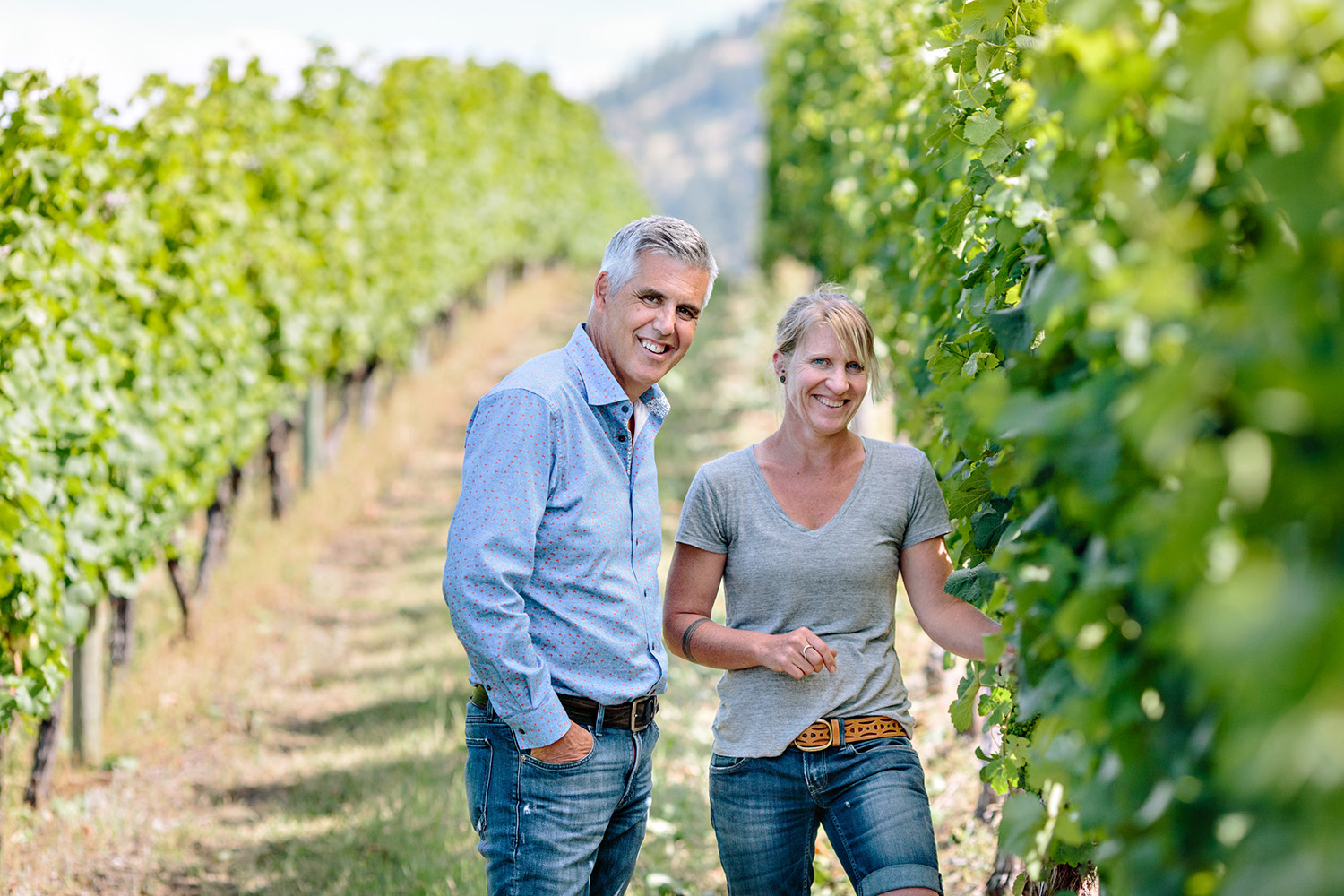 About the winemaker
Sarah Bain began her path in the wine industry in 2004. She built her career at two leading organic and biodynamic producers in Central Otago, New Zealand. Sarah has since worked vintages across California, Germany and Canada.
Photo: Gordon Fitzpatrick (owner) and Sarah Bain (winemaker)
Sparkling Culture
The Fitzpatrick family will inspire you to gain an appreciation for the nuances of producing traditional method sparkling wine. Head to their 'sparkling bar' for tastings or join a sparkling wine tour to get an in-depth peek of their definitive culture.
Find Them
659 Highway 97 S, Peachland, BC
Fitzwine.com | #whywaittocelebrate
By: Jeremy Pott, Regional Operations Manager, Certified Sommelier